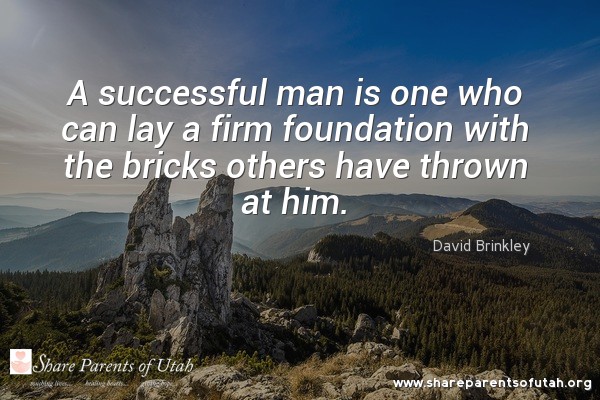 Innovative quotes from Share Parents of Utah! If you liked that one, here's another one you'll want to remember:
"Ability may get you to the top, but it takes character to keep you there."
—known to have been said By an unknown author
There is always something to think about from the stranger everyone calls an unknown author, but if you Are in need of family support after the loss of a child during childbirth, miscarriage, stillbirth or infant death, give us a call at Share Parents of Utah at (801) 272-5355, or visit our website at http://share-parents-of-utah.com. We are here to help you; please give us a call.