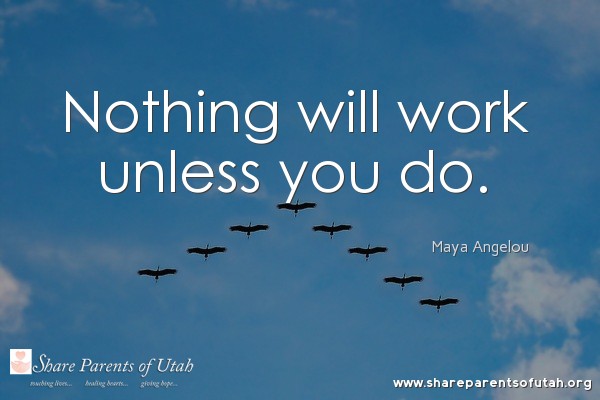 An inspiring quote, to be sure. Here's another one to get you thinking for your day:
"You can't truthfully explain your smallest action without fully revealing your character."
—Said to be From an unknown source
Great words From an unknown source, but if you Are seeking family support after the loss of a child, give us a call at Share Parents of Utah at (801) 272-5355, or visit us online at http://share-parents-of-utah.com. We are here to help you; please give us a call.