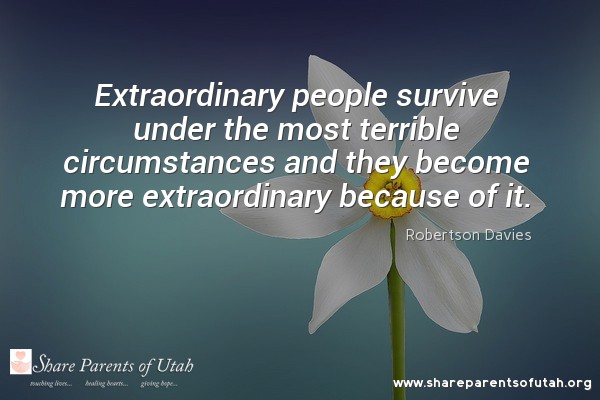 Share Parents of Utah provides inspiration quotes to lift your day. Here's another one:
"A smooth sea never made a skillful mariner, neither do uninterrupted prosperity and success qualify for usefulness and happiness. The storms of adversity, like those of the ocean, rouse the faculties, and excite the invention, prudence, skill and fortitude or the voyager. The martyrs of ancient times, in bracing their minds to outward calamities, acquired a loftiness of purpose and a moral heroism worth a lifetime of softness and security."
—known to have been said By an unknown reference
I always appreciate the thoughts of the quote mill we refer to as an unknown reference, but if you are hurting after the loss of a child due to stillbirth, miscarriage, or infant death, give us a call at Share Parents of Utah at (801) 272-5355, or visit our home site at http://share-parents-of-utah.com. We are here to help you; please give us a call.